If you're looking for a quick way to pay bills, meet unexpected expenses, or pay down debt, traditional auto financing options can be costly and time consuming. If you own a car, truck, or motorcycle outright, you might be able to take out a loan against your asset.
Read on to learn more about the financial implications of taking out an auto title loan, and the different types that are available.
What is a Car Title Loan?
If you own a vehicle that is in good condition, you could be eligible to receive a loan based on your car's equity. Car title loans use the borrower's vehicle as collateral, and the value is calculated by the car's overall value. 
This type of financing option could be quicker and more accessible and doesn't depend on the borrower's employment or financial background as heavily as other purchase loan methods. Plus, you don't have to forfeit the use of your car.
Taking out a car title loan can provide you with cash quicker than you'd expect, without disrupting your daily life. You can still drive your car, and you may have money in hand in just a matter of days.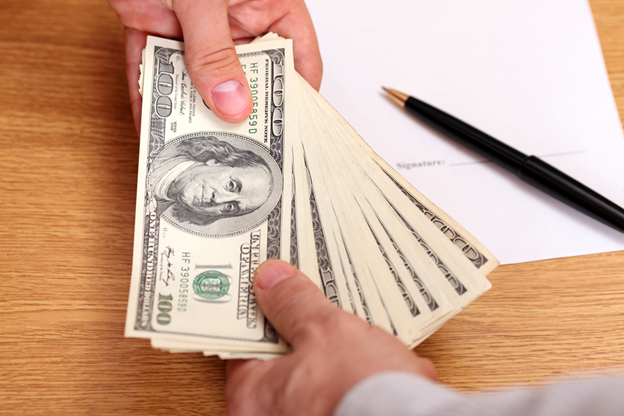 What is Required to Take Out a Title Loan?
Car title loans, otherwise called "pink slip loans," are available for most car owners who take decent care of their vehicles.
Title loan borrowers only need a few things to apply, including:
   

18 years or older

   

A car that is fully owned with a lien free title (in some cases, a photo is sufficient)

   

Photo ID

   

Proof of insurance

   

Proof of income (not subject to a full-time job, e.g. social security, disability, or unemployment benefits)
With this documentation, the loan specialist can assess the value of your vehicle and – consequently – the amount you're eligible to borrow, if you are approved.1
Auto title loans usually don't require a credit check to verify eligibility, so this option is more applicable for borrowers with low credit scores.
People prefer this method of financing because it's flexible, simple, and credit is only one factor in determining approval. You only need a few prerequisites to apply for a car title loan.
Types of Title Loans
There are multiple types of title loans, and they each come with their own terms and limits. Here are the different title loan types that are currently available for American consumers:
   

Cars

   

Motorcycles

   

SUVs

   

RVs

   

Trucks
No matter what you drive, you might be able to transform your method of transportation into liquid cash flow.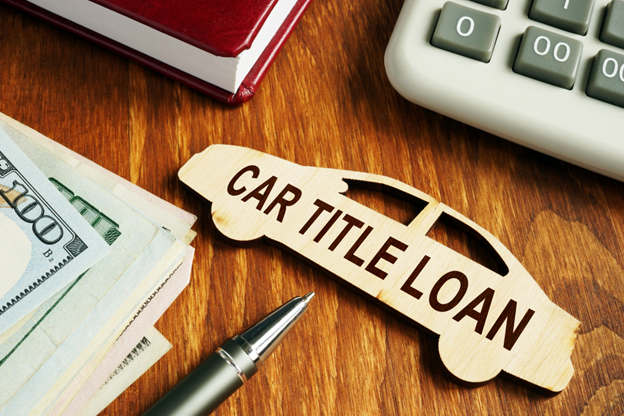 Is a Title Loan a Good Idea?
In general, the effectiveness of any line of credit depends on the borrower's level of responsibility (ability to repay) and financial goals.
If you've been financially impacted by the COVID-19 pandemic, this is one way to get a lump sum of cash quickly. For owners who don't want to borrow against their home's equity, car title loans provide a lower level of risk and commitment.
Your financial profile encompasses a variety of factors, from your debt balance to the assets you own. Taking out an additional loan of any kind places a hard inquiry on your account, but that doesn't mean it has to negatively impact your score over time.
Timely payments and keeping an eye on your owed balance will prevent you from racking up costly late fees and interest.
In conclusion, a title loan could be a good idea if you need cash fast!
Learn more about how a car title loan can help you get back on the right foot financially. Call (855) 713-6522 to speak with an INeedCashNow loan specialist today!
1 This is not a guaranteed offer of credit. Loan approval is subject to meeting lender's credit criteria, which include demonstration of your ability to repay the loan, providing collateral of acceptable value and equity, and the grant of a first priority lien on your motor vehicle. Due to the Military Lending Act, installment loans secured by the borrower's motor vehicle are not offered to military members or its dependents.