For decades, Baby Boomers accounted for the largest share of automotive consumers in the U.S., but this demographic's share of new vehicle sales has declined steadily since 2010. As a result, many automotive manufacturers have turned their attention to younger generations, specifically Millennials and Gen Z.
However, implementing the strategies that were used in the past may not be an effective way for automotive manufacturers to win over Millennials and Gen Zers. Why? Previous generations viewed owning a car as a sign of wealth or success, but younger generations don't share this belief. These generations value vehicle access, not ownership, which is why many younger consumers use car subscription services instead of purchasing their own vehicle. Here's how the automotive industry can adapt to this so-called "Netflix generation":
An Overview of the U.S. Subscription Market
A subscription service follows a business model in which the consumer pays a recurring fee in exchange for specific services or products. Subscription services have exploded in popularity over the last decade. Now, there are subscription services in nearly every industry, including clothing, cosmetics, cooking, grooming, personal styling, entertainment, and even pet goods.
There are three categories of subscription services: replenishment, curation, and access. Replenishment subscription services make it easy for consumers to automate the purchase of everyday items such as diapers, toilet paper, or razors. Curation services, on the other hand, provide consumers with a carefully selected, personalized collection of items. Access subscriptions reward subscribers with special deals, discounts, or access to exclusive products or services.
According to McKinsey, 15% of online shoppers have signed up for at least one e-commerce subscription service. This same survey revealed that about half of consumers are currently signed up for at least one subscription-based streaming service such as Netflix or Hulu.
Most consumers who sign up for these subscription services are between the ages of 25 and 44. Subscription services are especially popular with women, who account for about 60% of their customer base.
Many consumers are subscribed to more than one service. The median number of subscriptions per consumer is two, but over one-third of these consumers have three or more subscriptions. Even though women make up the majority of subscription service consumers, males are more likely to subscribe to three or more services.
Consumers are already showing interest in using car subscription services. One in four consumers are aware of these services, and one in 10 said they would use these car subscription services instead of buying their next vehicle.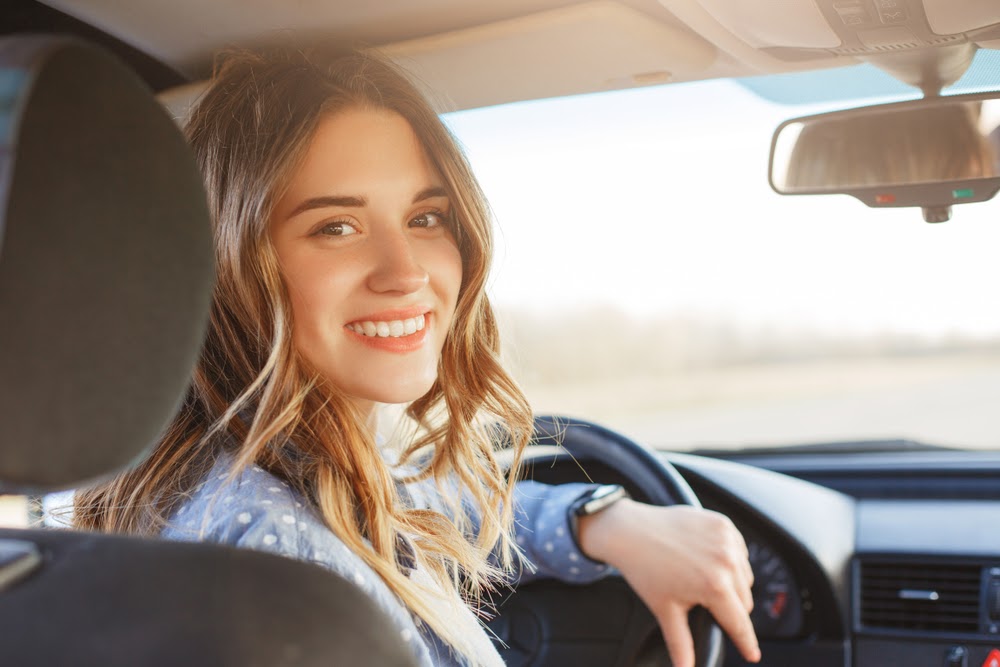 How Do Car Subscription Services Work?
A car subscription service follows the same business model as other subscription services. By signing up for this type of service, subscribers agree to pay a recurring fee at regular intervals in exchange for access to a vehicle. Subscribing to one of these services is now seen as an alternative to buying or leasing a vehicle.
Every car subscription service is unique. But in general, here's how a car subscription service works:
The subscriber

signs up for the service

and pays their first monthly fee.

Paying the monthly fee will give the subscriber

access to a vehicle of their choice

for the next 30 days. 

If they want to continue using the service, they must

pay another fee at the start of the next month

. If they choose not to pay this fee, their subscription will be canceled and they will no longer have access to the vehicle.
Some car subscription services require consumers to use the same vehicle throughout their month-long subscription. However, there are many car subscription services that allow consumers to switch to different cars at any time during their subscription. The service provider usually asks for one to two days' notice in advance to ensure the requested vehicle is available in time to make the switch.
What Are the Benefits of Car Subscription Services?
A car subscription service offers a number of benefits, including:
No long-term commitment.

Signing up for a car subscription service is not a long-term commitment. Subscribers can opt out of the service at any time.

Freedom to drive different cars

. This type of service also appeals to consumers because it gives them the freedom to drive many different types of vehicles.

Eliminates maintenance and insurance costs

. The monthly subscription fee typically covers the cost of insurance, roadside assistance, and vehicle maintenance, so consumers won't have to factor these expenses into their budget. This makes a subscription service more affordable than owning a car to younger consumers.

Convenient.

Many subscription services offer home deliveries, which means consumers won't have to go anywhere to pick up the vehicle they want to use for the duration of their subscription.

Reliable transportation.

Because maintenance and repairs are handled by the subscription service provider, consumers can trust that they won't have any issues when driving one of these vehicles.

Ideal for urban consumers.

Consumers who are living in densely populated urban areas may not need a vehicle on an everyday basis. Using a subscription service allows them to pick and choose when they want to use a vehicle, so they only have to pay for access to a vehicle when they need it.

What Are the Most Popular Car Subscription Services?
Many automotive companies already offer car subscription services to consumers. Some of the most popular car subscription services include:
Audi Select:

This service is only available to consumers in certain markets in the U.S. It gives these consumers access to a limited range of Audi models and allows them to make up to two car swaps per month.

Hertz My Car:

This subscription service also allows consumers to switch vehicles up to two times per month. However, it does not allow consumers to choose which vehicle they use, which is one of the major drawbacks of this service.

Porsche Drive:

This program is ideal for consumers who want to experience luxury. Subscribers can use the same car for up to three months. Some vehicles are also available for daily rentals.

Subscribe With Enterprise:

This service allows consumers to drive a vehicle for up to 3,000 miles per month. Your unused miles roll over to the next month, so they never go to waste. Subscribers can also swap out their vehicle up to four times per billing cycle.

Sixt:

This service offers home deliveries, which is a major advantage. However, subscribers can only drive a maximum of 500 miles per month before incurring additional fees.

The Future of Car Subscription Services
Some experts believe that the automotive industry must continue to embrace the subscription service business model in order to meet the demands of younger consumers. According to these experts, the car subscription service business model will remain popular with these consumers due to their lifestyles and limited budgets.
Experts also predict that electric vehicles will play an important role in car subscription services in the future. This is because the batteries that power electric vehicles become less effective over time. In other words, the miles-per-charge will start to decrease as the battery gets older.
The average cost of a new battery for an electric vehicle is around $5,500. But in the future, experts believe that consumers won't have to spend thousands of dollars to replace their battery. Instead, they may have the option to enroll in a subscription service that allows them to lease a battery at a fraction of the cost.
The car subscription service model is still fairly new, but if experts are right, this segment of the automotive industry could experience exponential growth in the future.