Life can throw you a curveball when you least expect it. If your car breaks down, your roof starts leaking, or you experience a medical emergency, you might need to quickly get cash in order to cover these unexpected expenses.
But getting money through a traditional loan may not be an option if you need the cash as soon as possible or don't meet the strict eligibility requirements. Fortunately, there are other options available, including motorcycle title loans.
A motorcycle title loan is a type of secured loan that allows you to get cash by using the title to your motorcycle as collateral. Here are some of the many benefits of getting a motorcycle title loan:
Keep Riding Your Motorcycle
If you are approved for a title loan, you won't need to give up your motorcycle while you make payments. Taking out a title loan is not the same as pawning your motorcycle. With a title loan, you will get to keep your motorcycle while you pay off your loan.
However, the lender will put a lien on the title to your motorcycle once you are approved for a loan. The lien will be removed once you completely pay off your loan. If you stop making payments, the lender will take possession of your motorcycle to satisfy your remaining debt.
The bottom line is that your motorcycle will remain in your possession as long as you make consistent, on-time payments. This means you can continue to ride your motorcycle as much as you would like while you pay off your loan.
How Can You Spend the Money?
Some lenders make borrowers agree to certain rules regarding how they can and cannot spend their money. For example, a student loan can only be used to cover education-related expenses such as tuition, books, and school supplies. But that's not how I Need Cash Now motorcycle title loan works.
If you are approved for a motorcycle title loan, there are many ways you can allocate the funds. For example, you could use it to pay off that credit card bill or debt, which in turn, could set you up for future financial success. Many lenders just ask that you use the funds for legal purposes only. Make sure to comply with the terms of the loan by paying the money back.
No Prepayment Penalties
Paying off your loan early can help you avoid hundreds of dollars in interest charges. The earlier you pay your loan off, the more you can save.
Paying a loan off early is financially responsible, which is why many borrowers are surprised to learn about prepayment penalties.
A prepayment penalty is an extra fee charged to borrowers who pay their loan off before the end of the loan's term. For example, if you take out a 12-month traditional loan, but pay it off in only 10 months, some lenders may charge you a prepayment penalty for paying your loan off two months early.
But you won't have to worry about incurring prepayment penalties if you take out a title loan with I Need Cash Now. It doesn't matter how early you choose to pay off your title loan—you will not be charged a prepayment penalty fee.
You Don't Necessarily Need Perfect Credit
Many borrowers are not eligible for traditional loans due to their credit. However, you may still get approved for title loans even if your credit isn't perfect.
If you apply for a title loan, the lender will check your credit during the application process. However, a title loan is secured by collateral, so the lender does not need to rely as heavily on your credit when determining your eligibility.
Your credit will play a role in determining eligibility, but it's not the main factor. Other factors, including the value of your motorcycle and your ability to repay the loan, may be more important to the lender.
Your credit may not affect your eligibility for a title loan, but it could affect other terms of the loan, including the interest rate.
Fast Processing Times
According to Fool.com, it can take up to 10 business days or more to get approved for a traditional personal loan. If you are in need of cash today, waiting over a week isn't an acceptable option. You may be able to get the cash you need right away by applying for a motorcycle title loan.
You can avoid unnecessary delays in the approval process by submitting your documentation as soon as possible. Title lenders cannot process your application without all of the required documentation, so make sure you know exactly what is needed and how it should be submitted. The sooner you submit everything, the sooner you may be able to get the cash you need.
Flexible Terms
Unlike other lenders, title lenders may offer flexible terms. This means you may be able to negotiate more favorable loan terms with your title lender.
For example, the title lender may be willing to offer you a longer loan term, which means you would have more time to pay off the money you borrowed. You could also choose to add a co-signer with good credit to your title loan in order to lower your interest rate or increase your chances of getting approved.
Don't be afraid to discuss the terms of your loan with your loan specialist during the application process.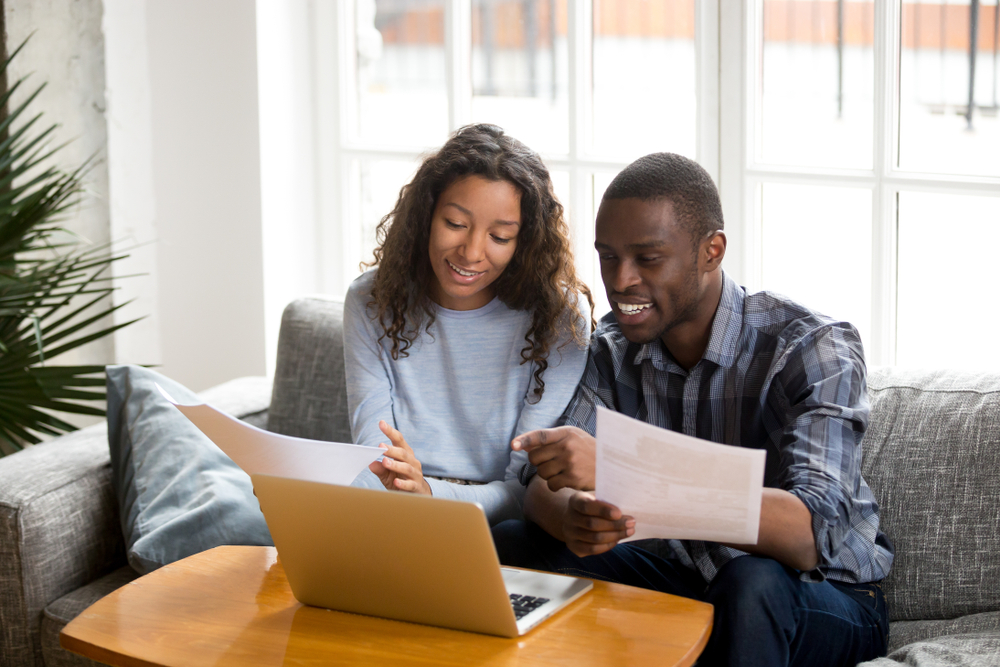 Convenient Payment Options
You shouldn't have to jump through hoops to make a payment on your loan. If you take out a motorcycle title loan, many lenders may offer a number of different convenient payment options to choose from, including:
   

Online

   

Over the phone

   

Moneygram

   

Personal check or money order sent via overnight or regular mail
With so many options to choose from, you won't have to worry about missing a due date simply because you can't figure out how to make a payment. You can even confirm that a payment sent via mail or made over the phone was received by contacting customer service.
Easy Application Process
You won't need to fill out a stack of paperwork or submit dozens of documents in order to apply for title loans. Follow these steps to submit your application for a title loan with I Need Cash Now:
Call us at 855-713-6522

or

fill out the short form

on the top of our website. If you submit the online form, a loan specialist will contact you as soon as possible.

Talk to a loan specialist to

find out if your motorcycle qualifies for a title loan

. The loan specialist will explain the terms of your loan, answer your questions, and guide you through the remaining steps in the process.

Submit the required documentation to the lender.

The loan specialist will tell you what needs to be submitted and how you can submit it. You will also need to sign the paperwork to finalize the loan.

If approved, arrange to pick up your loan proceeds

at one of our convenient locations. You can also receive the loan proceeds via check or wire transfer.
The application process is simple and straightforward, so you can apply and, if approved, get your cash as quickly as possible.