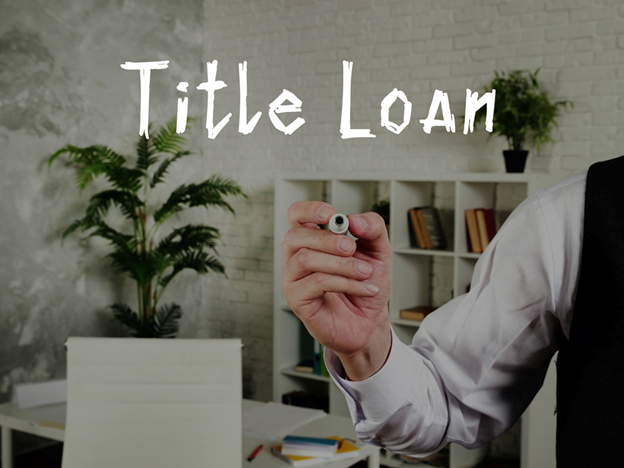 Sometimes, working extra hours, starting a side gig, or tightening your budget simply isn't enough to make ends meet. If you're in need of a loan and own a vehicle, you may want to consider taking out an auto loan.
Typically, other auto loans have more stringent eligibility requirements that need to be met prior to getting approved. Plus, the traditional loan approval process can take over a week, which won't help if you are in need of cash today. A great way to secure cash as soon as possible is to apply for a title loan instead. Here's how title loans work:
What Are Title Loans?
Title loans are secured loans that borrowers can obtain by using the title to their vehicle as collateral. You will not have to leave your vehicle with the lender in order to get cash through a title loan. You can continue to use your car as you normally would while you make payments.
The lender will put a lien on the title to your vehicle until your loan has been completely paid off. This allows the lender to take possession of your car in the event you do not repay your loan. If you pay your loan off, the lender will remove the lien from your vehicle's title.
Who is Eligible For A Title Loan?
It's much easier to qualify for a title loan than it is to qualify for a traditional loan. Some eligibility requirements that you must meet to get approved for a title loan include:
   

You must be at least 18 years old.

   

Your name must be listed on the title to your vehicle.

   

You must have equity in your vehicle.

   

You must have the ability to repay the loan.
If you meet these requirements, you may qualify for a title loan. But eligibility requirements may vary slightly from lender-to-lender.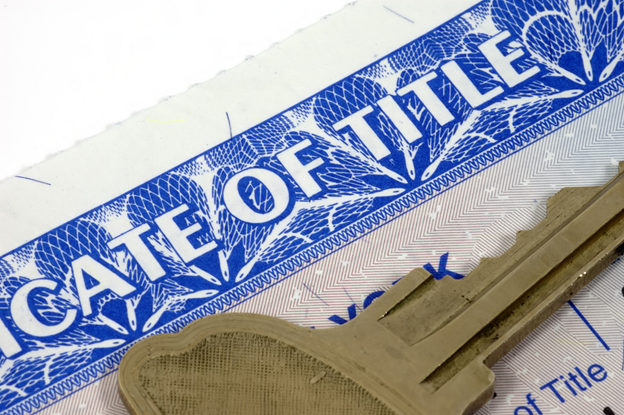 What Amount Can You Borrow With A Title Loan?
You might be wondering if you will be able to borrow enough money through a title loan to meet your needs. Title lenders will consider several factors when determining how much you are approved to borrow, including:
   

Your Ability to Repay

   

How Much Your Vehicle is Worth

   

How Much Equity You Have in Your Vehicle
 Your Ability to Repay
You are required to submit proof of income during the title loan application process. The lender requires this documentation so they can confirm that you have a steady source of income that can be used to repay the loan. Lenders also need to see how much you are earning to ensure you can afford to make regular payments.
Other factors, including your current debt, will also be evaluated when determining your ability to repay a title loan.
How Much Your Vehicle is Worth
One of the main factors that will determine the amount of your title loan is the value of your vehicle. Your title lender may ask you to submit pictures of your vehicle or get your vehicle inspected as part of the application process. This gives the lender an opportunity to assess its condition, which will play an important role in determining its value.
Your vehicle's condition isn't the only factor that will impact its value. Title lenders also consider the vehicle's make, model, age, mileage, and trim level when determining how much it is worth.
Your vehicle is being used as collateral, so calculating its value allows the lender to see how much money is actually backing your loan.
How Much Equity You Have in Your Vehicle
It's not just your vehicle's value that will impact the size of your loan–it's also how much equity you have in your vehicle. Your equity is the difference between your vehicle's resale value and how much you still owe on it. For instance, if you owe $3,000 on a vehicle that has a $10,000 resale value, this means you have $7,000 of equity in your vehicle.
You must have equity in your vehicle to qualify for a title loan. If you owe more on your vehicle than it is worth, this means you do not have equity in your vehicle and you will not qualify for a title loan.
Title lenders will typically allow you to borrow up to a certain percentage of your equity.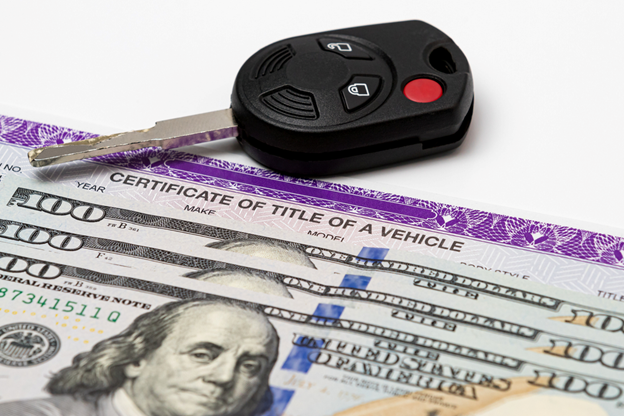 Can You Refinance An Existing Title Loan?
Refinancing involves taking out a new title loan which will pay off your existing title loan, meaning you are only responsible for paying off your new loan. Because the original title loan will be paid off, you will no longer be at risk of losing your vehicle to the original lender.
Preventing the repossession of your vehicle isn't the only benefit of refinancing. In some cases, refinancing can also help you secure a lower interest rate on your loan.
If your credit score has increased since you applied for the original title loan, you might qualify for a lower interest rate now. If the new lender can offer you a lower interest rate on your refinanced title loan, this may lower your monthly payments and potentially save you hundreds of dollars.
You may even be able to borrow additional money when you refinance an existing title loan. However, this will depend on your ability to repay, the value of your vehicle, and other factors.
If you are at risk of losing your vehicle, contact a title lender to discuss whether or not refinancing is right for you.
What Steps Are Involved in our Title Loan Application Process?
Our title loan application process is simple. Here's how it works:
Call 1-877-512-3889 or fill out the form at the top of our website. If you submit your information using this online form, a loan officer will contact you shortly.
Discuss the terms of your loan with the loan officer.

Make sure you learn more about the interest rate, loan term, monthly payment, and amount you are borrowing before signing on the dotted line.

Finalize your loan.

You will need to submit the required documentation to the lender and sign the appropriate paperwork.

Collect your cash. You can pick up your cash at one of our convenient locations or arrange to have your cash sent to you via check or wire transfer. The choice is yours.
It doesn't take long to complete these four simple steps, which means you can secure the cash you need as soon as possible.