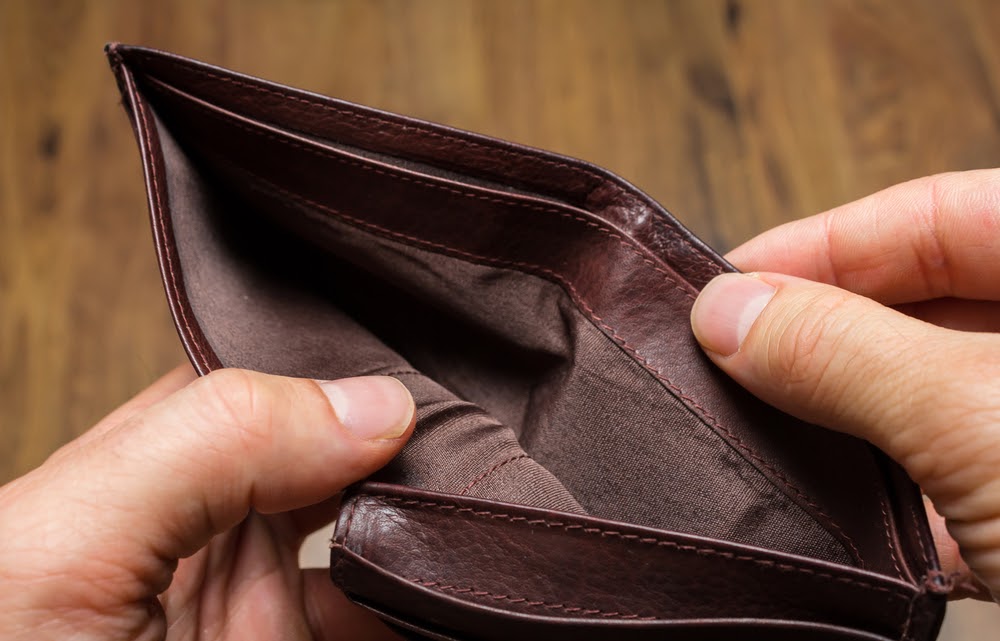 If you are barely making ends meet every month, you're not alone. Nearly 80% of adults in the U.S. live paycheck to paycheck, which means they don't have money set aside to cover unexpected expenses. If you need money today, but payday is still weeks away, it's important to stay calm. There are a number of ways you can get your hands on the money you need as quickly as possible. Here are some of the ways you can get money now:
Borrow From Friends or Family
Many people are too embarrassed or nervous to ask their friends or family for financial help. But if you need money today, this is an option you should consider. Even if your friends and family are happy to help, it can still be awkward asking for and accepting cash. But remember, your friends and family care about you, which is why you shouldn't feel bad about accepting their help.
If you choose to borrow money from your friends or family, make sure you clearly outline the terms of the loan. Both parties should agree on the amount of the loan, when the loan will be repaid, and whether the loan will be repaid all at once or in installments. It might be helpful to put all of this information in writing to ensure you and your loved ones are on the same page.
It's important to honor your agreement with your loved one. Failing to pay back the loan or paying it back much later than initially agreed upon could damage your relationship. No amount of money in the world is worth ruining a valuable relationship with a friend or family member.
Sell Your Belongings
Another way to get money now is to sell some of your belongings. Take a look around your home to see if there's anything you can sell that you no longer want or need.
You may be able to quickly sell things like furniture, video games, clothing, and old smartphones or tablets. It only takes a few minutes to take pictures of these items and upload them to Craigslist, Facebook Marketplace, Let Go, or Offer Up.
If you need money today, make sure you list your belongings at fair prices. You should also be willing to negotiate. Don't say no to a potential customer simply because they want you to lower your price by $10 or $20. Both parties should be willing to compromise in order to close the deal.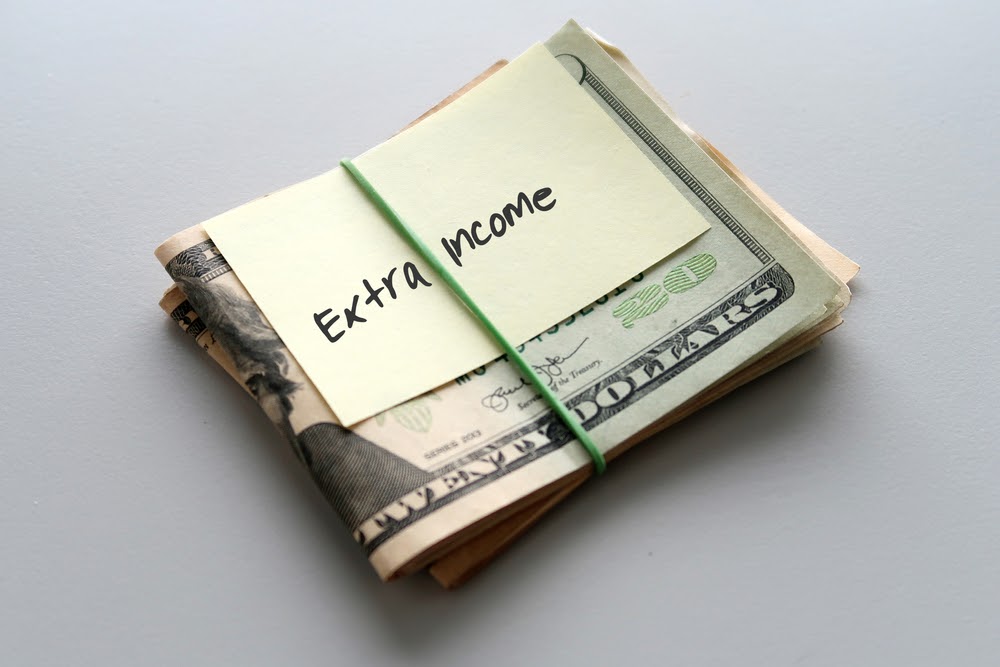 Sign Up For A Side Gig
You can easily earn money in your spare time by signing up for a side gig. For example, if you have a car and valid driver's license, consider signing up to be a driver with Uber. You can either work as a ridesharing driver who drives customers around town or you can work as a food delivery driver for Uber Eats.
There are other side gigs available for people who can't or don't want to drive. If you love animals, consider signing up with Care.com or Rover to be a dog sitter or dog walker.
You can also sign up with Fiverr or Upwork to find freelance work as a social media marketer, content writer, graphic designer, or computer programmer.
There are countless side gig opportunities available, so take the time to find one that is right for you.
Do Tasks For Others
Another way to make money quickly is to sign up with TaskRabbit, which is an app that allows you to get paid for doing tasks for other people.
You can use this app to find people who are willing to pay you to go grocery shopping, mow their lawn, rake leaves, or drop something off at the post office. If you don't mind doing these quick and easy tasks, you can make a lot of money within a few hours using the TaskRabbit app.
This is a great alternative to signing up for a side gig since it's fast, easy, and doesn't require any commitment. You can complete as many—or as few—tasks as you would like.
Take Out A Cash Advance On Your Credit Cards
If you own a credit card, you may be eligible for a cash advance. Many credit card companies allow cardholders to take a cash advance against their credit limit. If you are eligible, you can take out this cash at a bank or ATM.
The amount you are able to borrow will depend on several factors, including your credit limit. You won't be able to max out your credit card with a cash advance. For example, if your credit limit is $3,000, this does not mean that you will be able to take out a $3,000 cash advance. In this case, the credit card company may only allow you to take out a cash advance of $500 or $1,000.
Your current credit card balance will affect how much you are able to borrow, too. If your credit cards are already maxed out, you won't be able to take out a cash advance.
There are some downsides to taking out a cash advance, though. Getting a cash advance through your credit card will raise the balance on your credit card, which will hurt your credit score. Another downside is the cost. There are typically fees associated with taking out a cash advance and interest rates are usually high. Keep this in mind when determining whether or not a cash advance is right for you.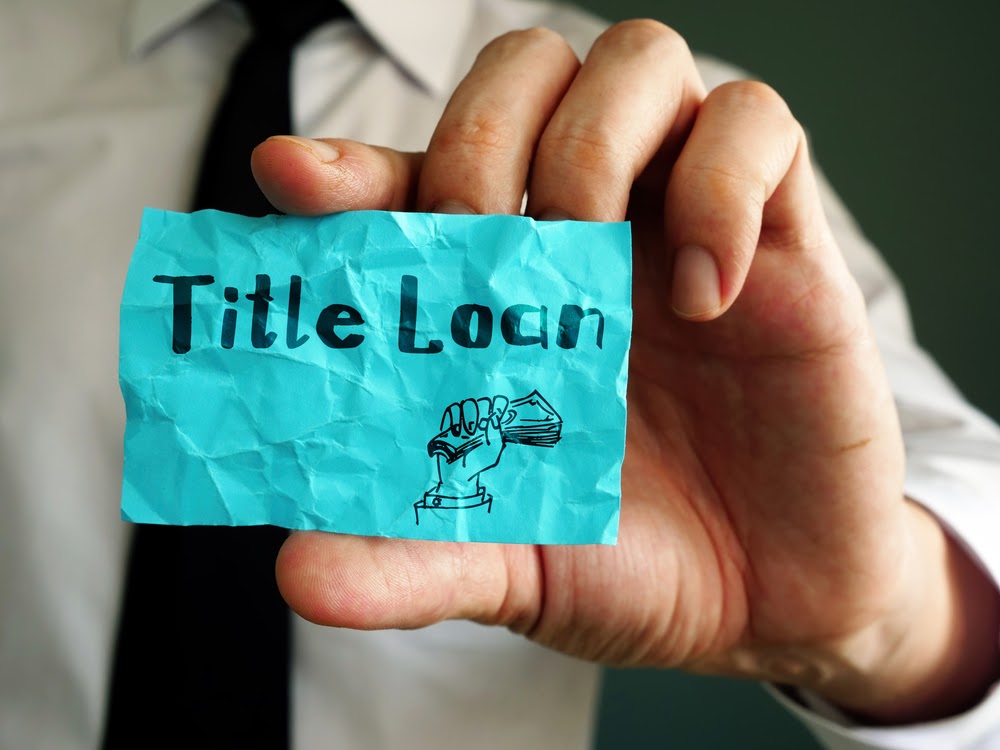 Apply For A Title Loan
It can take a long time to apply and get approved for a traditional personal loan. If you need money today, you won't have time to wait days or even weeks to find out whether or not your personal loan application is approved. But there is another loan option available to help people who need money fast: a title loan.
A title loan is a type of secured loan that a borrower can obtain by using the title to their car, SUV, truck, or motorcycle as collateral. Because it is a secured loan, it is possible to get approved even if you don't have a perfect credit history. As long as you have the title to your vehicle and a reliable source of income, you may be eligible for a title loan.
You won't need to sacrifice your vehicle in order to obtain money through a title loan. The lender will simply put a lien on the title to your vehicle while you make payments on your loan. Once the debt has been repaid, the lender will remove the lien from the title to your vehicle. The lender will not take possession of your vehicle unless you fail to repay your debt. This is one of the many benefits of getting a car title loan.
The amount you are approved for will vary depending on a number of factors, including the value of your vehicle, your monthly income, and the laws in your state. But in general, lenders may allow you to borrow anywhere from $2,510 to $50,000.
Title loan applications are processed quickly—in fact, many applicants receive same-day approval. The sooner you submit the required documentation, the sooner you can get the money you need to overcome your financial troubles. Fill out this online title loan application form or call 855-713-6522 to take the first step toward getting money now.